[Today's CEO] Wells business director Shin Dong-hoon
[Today's CEO] Wells business director Shin Dong-hoon, "3 Years of Innovative Change, 'The Year of Fruition' will be this year"
"Looking back upon the past 3 years, it has been a series of changes after changes every year. This year will be the year that we exhibit the fruits of such changes one by one.
Wells business director Shin Dong-hoon's command of the home appliance business in Kyowon Group is already in its 4th year.
He has fiercely worked to change cultures and systems for the past 3 years. Based on his long-term experience in Samsung Electronics, he did not simply integrate himself, but rather focused on the collaboration culture and the 'We can do it' motivation that was solely Wells' own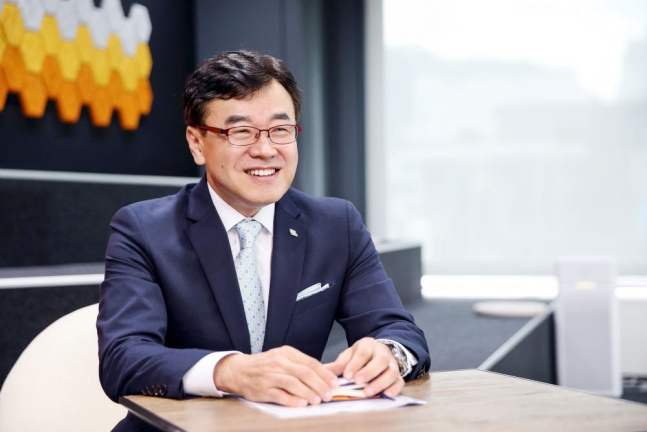 On the 22nd, Director Shin said, "Over the past 3 years, we have laid the groundwork to be one step ahead in any competition, not only with similar companies, but with any other company in the home appliance market", and assessed that, "We didn't just inflate numbers just to show off the company's growth, we transformed it into a model that will lead to steady sales and growth".

There are many changes Director Shin accomplished when he became the head of Wells in 2018.
He overhauled the disconnected organizational culture to make every division such as marketing, product planning, R&D, and service to work collaboratively.
By reducing unnecessary paperwork reports and meetings while increasing average communication hours between divisions, there were fierce debates and clear conclusions on important meetings, increasing efficiency. Increasing product lineups to diversify the business was also one of the changes since his appointment.

Upon taking up the position, the product lineup of just 5~6 categories was diversified into mattresses, massage chairs, home care services, and even Samsung Electronics outsourcing products.
He also plowed ahead with the development of the indoor vegetable cultivator 'Wellsfarm', which was receiving skeptical views in the market back then, but is now a popular product that even major companies are rushing to release.
Director Shin is proud to say that, "Midsized and small companies can try more new things, and through those numerous
successes and failures we can grasp the opportunity of quick growth," and, "Now Wells can react quickly to market trends or new technologies, being able to focus on the challenging and creative aspects".
Wells' consumer worth can be found in the 'Life Tailored Solution'.
A concept that has what the user truly needs, and responds to the user's current state and lifestyle pattern in various ways.
The built-in water purifier, which was a new concept in the industry, the under-the-sink water purifier, and the patented, double-cone suction structure air purifier, all started from the Life Tailored Solution vision that Director Shin emphasized.

Outward growth also increased by putting out what consumers wanted in the market at the right time.
Last year Wells secured 800 thousand accounts, 14.2% more than last year. This year's goal is securing over a million accounts.
Director Shin says, "My goal is to make a company where every person will want to join as soon as they hear
the name Wells",
and, "We will gain a competitive advantage by quick decision-making processes, teamwork
allowing all employees to aim for the same goal, and product lineups that provide a tangible solution".